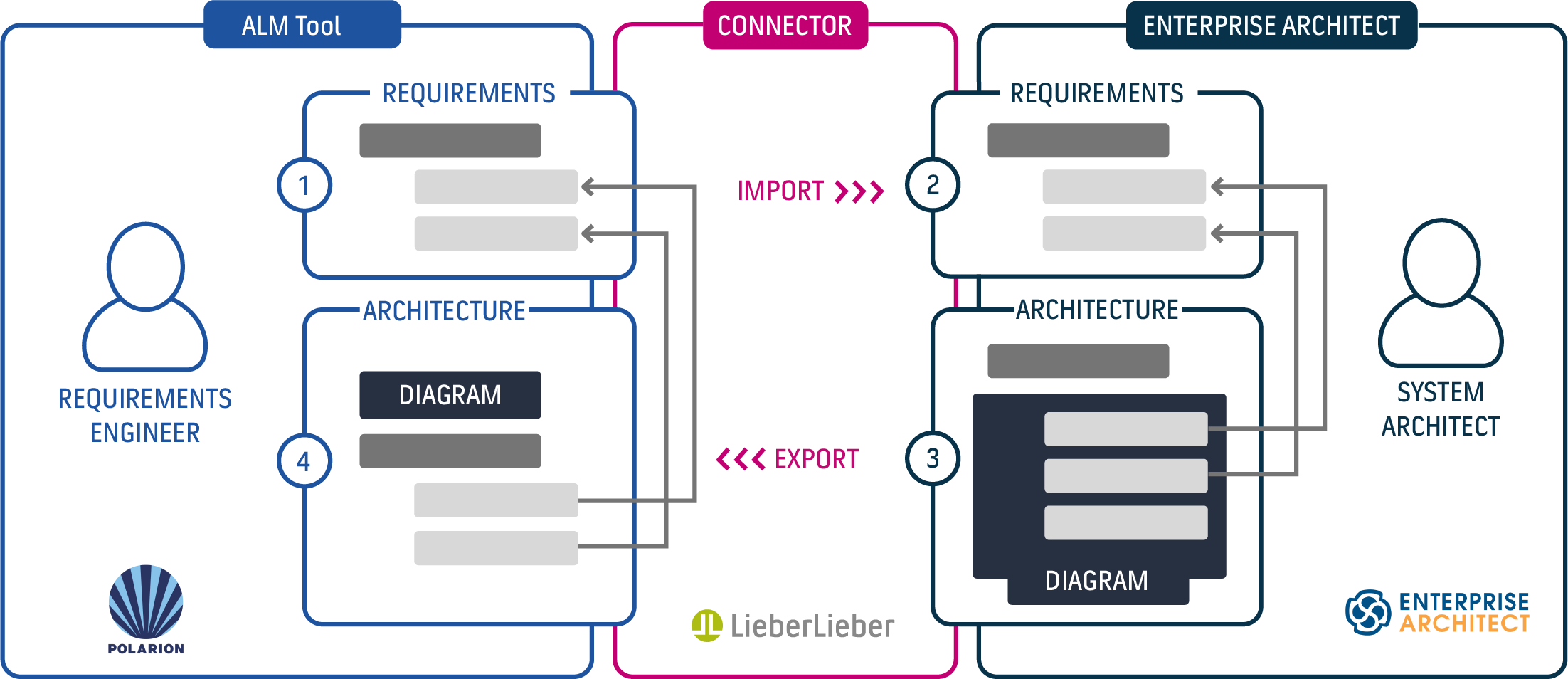 LemonTree.Connect Polarion for Enterprise Architect is an integration between Polarion ALM and Enterprise Architect. This state-of-the-art integration is based on the latest technology and brings important updates for users of both systems.
The integration enables users to synchronize requirements, model attributes as well as links and references between Polarion ALM and Enterprise Architect. This makes it even easier to navigate back and forth between the two platforms while development data is automatically synchronized.
Overall, LemonTree.Connect closes the loop between requirements and model artifacts in an MBSE environment. For end-product developers with complex systems engineering processes, the software integration provides traceability, transparency, and increased speed of delivery. References between requirements are available in Enterprise Architect, while connections between requirements and architecture are represented in Polarion. This allows users to easily monitor and manage complex product delivery processes, even in regulated industries.
For details about the LemonTree.Connect, visit the Help Page.
For any questions and support, use email support@lieberlieber.com.